What is Remote Desktop Services for Windows Server 2016
Windows Server 2016 Remote Desktop Services CAL is part of the flexible licensing system for Windows server 2016 It will give customers the opportunity to leverage fantastic enhancements that make it the optimal version of RDS, to date, with several areas of innovation to improve the administrative and client experiences.
This Version " RDS 2016″ brought innovation centered around three areas: Simplify IT management, User experience, and Improved security.
What is  Remote Desktop Services?
RDS stands for "remote desktop services" and refers to the functionality enabling users to work with graphic desktop and Windows applications via remote access. Desktop networks can be managed centrally using the appropriate client access licences (CALs). In addition, any potential Windows server 2012 Core licences already in existence can be used in combination with the 2016 device licences. This gives the IT department in a company more time to transition to the latest version of the server operating system. The "Express Updates" function will also help save time installing updates in future.
Do I need a Client Access License?
A client access license (CAL) is needed for each user and device that connects to a Remote Desktop Session host. An RDS licensing server is needed to install, issue, and track RDS CALs. When a user or a device connects to an RD Session Host server, the RD Session Host server determines if an RDS CAL is needed.
The difference between USER CAL and DEVICE CAL
License your deployments with Device or User Client Access Licenses
Each user or device accessing a licensed Windows Server requires a Windows Server CAL or a Windows Server and a Remote Desktop Services (RDS) CAL.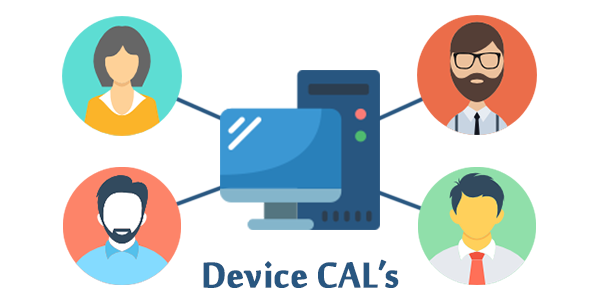 Remote Desktop Services Device CALs
It allows a specific device to establish a Remote Desktop session on a Remote Desktop session host server. Regardless of the number of users connecting from of this device.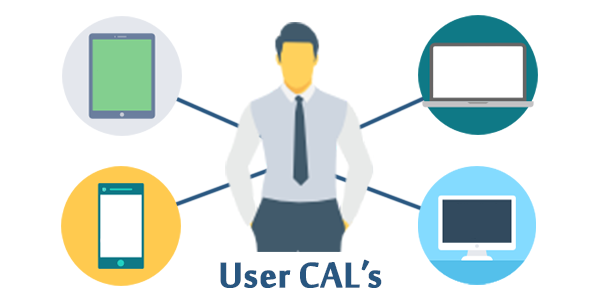 Remote Desktop Services User CALs
It allows a user to establish a Remote Desktop session on a Remote Desktop session host server. Regardless of the number of devices that the user uses to log in.
| | |
| --- | --- |
| MANUFACTURER | Microsoft |
| LICENSING TYPE | Retail |
| LICENSING TERM | Lifetime, one Time |
| PLATEFORME SUPPORTED | Windows |
| USERS SUPPORTED | 50 User |
| DEVICES SUPPORTED | 50 Devices |
| LANGUAGE | All Languages |
| DELIVERY METHOD | Digital Instant Delivery |